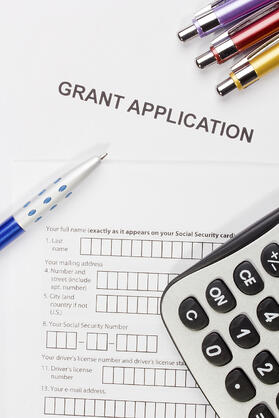 Billions of dollars in telemedicine grants are available every year from foundations and local, state, and federal agencies. Many healthcare providers miss out on beneficial funding opportunities because they don't have the resources to track, develop, write, and manage grants. We reached out to Cathy Denison-Robert, Ph.D., founder of Denison Associates, Inc. Cathy and her team have been helping both large and small healthcare systems, educational institutions, and community organizations across the country for more than 20 years with their grants development process.
"Most healthcare and educational systems do not have the in-house resources to find and submit grants in the most advantageous way to them. We provide comprehensive professional services for strategic planning, grants development, grant execution, and project management services to help multiple organizations find the dollars they need to fund important projects and to successfully implement the projects," said Denison-Robert.
Cathy shared with us the five most important things healthcare facilities and educational systems need to know about telemedicine grants.
#1 Start Early
Grants take time. If you wait until 30 days before the deadline, you greatly decrease your chances of putting together a successful submission. Ideally, grant writing (especially federal grants) should start a few months before the deadline.
#2 Develop a Strategy
A scattershot approach does not yield the best results. Assess the unique needs of your community and then focus your grant search to fulfill gaps in your healthcare or educational delivery.
#3 Develop Partnerships
Grant writing should be collaborative. No one entity usually wins grants on their own. Decision makers at the funding agencies like to see strategic alliances and those take time to build. As an example, a telemedicine grant submission might include one large medical center with pathology specialists that will connect to rural hospitals, pathology labs, and healthcare clinics. Sometimes community organizations play a role in the alliance to help with education and public awareness.
#4 Develop a Grant Management Plan
Writing grants is a specialized process and it can be cumbersome in the amount of detail required. It is a very labor intensive process. Whether you decide to hire a professional grant writer to put on staff or outsource, make sure to work with a proven professional with extensive experience in healthcare grant writing and has a track record of winning grant awards.
#5 Train your Staff on Grants Administration
Grants come with compliance, audit, and accountability purse strings that need to be adhered to and monitored. Educating your staff will help to ensure that you are meeting all grant administration requirements. For example, most grants require organizations that win the grant funds to go through a procurement process that requires multiple bids. All federal regulations, rules, and grant guidelines should be followed in order to receive and keep the grant funds that have been awarded.
Denison-Robert says that the telemedicine funds available are largely for equipment and software, but that there are also grants available for staffing and operational costs. One final take-a-away: applicants should keep in mind that there is a review team on the other side of the submission that is scoring each application. They are looking for vendor comparisons that outline cost and effectiveness; they are looking to see how well the grant proposal meets the needs of the community; they are looking for strong collaborative partnerships that benefit more than one organization, and they are not looking at your grant application at all if you submit it past the deadline or don't follow the proposal guidelines.
Here are links to two of the major federal funding agencies for Telemedicine grants.
USDA RUS Distance Learning Telemedicine Grants