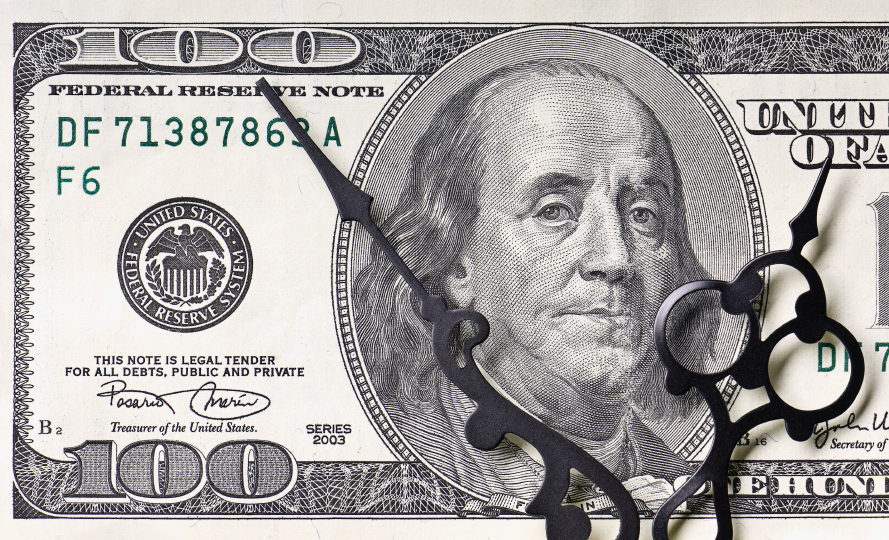 For my nearly 30 years of working in health care - in some form or another – I've repeatedly heard one guiding principle: run lean. What does that mean? Lean methodologies have been applied and adapted across just about every type of industry. Banking, construction, health care, government, manufacturing, engineering, design, back office administration and more. It is not just for the more "industrial" sectors; it can and has been applied across a diverse range of industries. There are lean programs for supply chain, administration, management, product development, manufacturing and others.
In other words, it is a concept and series of principles rooted in engineering processes that states "consume less of everything and accomplish more with less."
The idea is eliminate the waste and you will increase your capacity with less cost.
Ford Motor Company made "Quality Is Job 1" a household slogan in the 1980s as it introduced revolutionary new products and used lean engineering principles to drive down costs, improve product quality, and capture market share.
Ford didn't just decide to overhaul its quality processes; it redefined the way it approached the business. Instead of acting like a manufacturing behemoth, Ford wanted to become a consumer products company.
Although Ford has had its troubles since then with vehicles safety issues, decades after those "lean" principles were put in place, it was strong enough to not to accept the government-sponsored bailout the other US car makers were crying for during the 2007 recession.
Healthcare increasingly seems to look at itself more like a manufacturing process rather than a consumer oriented services industry. Run lean. But the lean implementations we're seeing in healthcare are too often focused on cost cutting that comes from reducing excess capacity.
Open a new surgical outpatient center and staff it just right so that everyone is busy and keep costs low. Staff the Emergency Room well or well enough that nurses and doctors are running from room to room for 12 hours. Medical groups hire and staff enough physicians that the work gets covered on a day-to-day basis but there is little capacity if someone becomes ill or would like to go part-time or needs to be out for an extended period of time.
New operating rooms get built and staffing models provide for just enough staff to cover those rooms assuming very little growth and that staff are present and productive every day.
The result of all this of course is very little capacity in the system.
Need to see a dermatologist? Take a number. Call today and perhaps they can see you the week after Labor Day. Want a neurosurgery consult? Your primary care provider will be happy to tell you the neurosurgeon will be happy to see you the week of October 15th. Pediatric allergist in the Southeast United States? Forget about it. Grass season will be over by the time you can be seen.
With ACOs and larger integrated healthcare delivery systems, as was recently brought to national attention, access to care is a challenge, particularly sub-specialty care, even in metropolitan areas. While the primary care physician acting as gatekeeper managing appropriate referrals seems like a useful model, getting definitive tests and treatment seems like a challenge that will only continue to get worse with more people eligible for health care under federal and state programs.
While health care delivery systems do not want unfilled operating rooms, empty clinic offices or physicians and nurses sitting on their hands waiting for folks to come through the door, right now there is an imbalance.
Running lean has diminished capacity and in doing so has defeated the primary goal – quality. Providers and the system are saturated. And patients wait. And wait. And quality is no longer job 1.
Lean has resulted in significant improvements to products and services across the globe. It brings them more quickly, more cheaply and more reliably. It focuses on eliminating waste at every level and every element of an organization. It does not matter whether you are one person working in a box room or a multinational company employing thousands, it will provide significant improvements to your business.
It shows you how to use less time, space, energy, effort, material or anything else you use to deliver your product/service to your customers/clients. But it is about much more than a set of tools and techniques and eliminating waste. It has to become a way of organizational life, a way of thinking, a philosophy. You do not just "Do Lean" and forget about it. It is an ongoing commitment to continual incremental improvement based on a belief that processes can always be improved.
When it fails it is because organizations do not fully understand the commitment required and that it is an ongoing journey to a destination that you will never reach, particularly if capacity in the system does not increase.
While lean processes strive to improve quality while maintaining costs, the lack of capacity to allow for growth or changes in health care delivery systems, including access to basic services, may impact quality.
Excuse me now while I go schedule my knee MRI for November and my arthroscopy in January.
Anyone know a good orthopedic surgeon who can do the case before then?
Check out these Ford Commercials: "Quality is Job 1"
https://www.youtube.com/watch?v=UEB6l6YUx7E
https://www.youtube.com/watch?v=WDFMt97uAoQ
If you liked this post from Dr. Keith Kaplan, then sign up for our blog to receive instant updates on new posts.