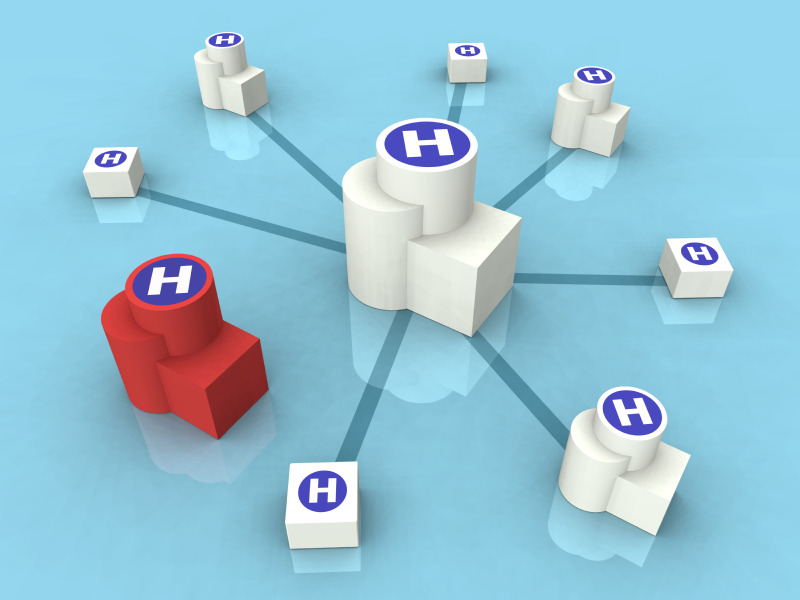 It's interesting to look beyond the U.S. to see how global digital pathology adoption is progressing. After a three month test pilot last year (with more testing over the next ten months), University Hospitals Coventry and Warwickshire NHS Trust has launched a digital pathology system across its facility with the Omnyx Integrated Digital pathology system from GE Healthcare.
In an article on UK publication eHealth Insider, Andy Hardy, the trust's chief executive noted that until recently digital images, although part of everyday life, had not reached the technology level needed for pathology. But, says Hardy, "It is ready now and means that in the future our patients will have a better level of care, specific to their individual health needs."
According to the article, the trust expects that the system will open the door to wider collaborations across pathology laboratories in the UK and beyond. This, of course, is a compelling inducement to facilities in the U.S. that are grappling with a changing reimbursement model that is virtually cutting pathology revenue in half.
Dr. David Snead, a consultant pathologist and clinical director for cellular pathology at the trust, emphasizes that digital pathology needs to enable pathologists to work more efficiently as part of larger teams. Dr. Snead says the trust also hopes that once enough slides have digitized, computer algorithms can help spot patterns and variances to improve tumor grading that could lead to improved care for patients.
"It may be in the future we find the optimum cut off for radical surgery is a tumour grade 4.3 and above rather than 4, so that we are able to refine our advice and offer a more individualised level of care to patients," said Snead.
One of the most exciting things about digital pathology is the potential to aggregate data for pathologists who can then compare images with thousands of similar cases. It puts relevant data in the hands of the doctor that is making a decision that impacts patient care for months, often years after diagnosis.
Digital images also make it easier to efficiently test quality assurance. Cases can be randomly selected and assigned on an automated basis to go through peer evaluation.
As digital pathology takes root across the U.S. and beyond, it has the potential to significantly impact the lives of patients, who will have greater access to specialist pathologists for second opinions; pathologists, who will have a more efficient work process that allows them to view more cases with access to better comparative data; and health care facilities, that will have the opportunity to build new revenue streams.
Like this post? Sign up to receive Corista's blog directly in your inbox.