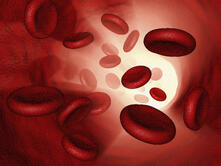 Bella Lugosi is famously quoted as saying, "I vant to suck your blood." Maybe he was ahead of his time along with the Twilight crew. Three new papers published a few weeks ago in Nature Medicine and Science show exciting implications on reversing aging in studies of blood exchanges between young and old mice. The studies found that infusing the blood of younger mice into older mice rejuvenated their muscles and brains. The opposite appears to hold true too – infusing blood from older mice into younger mice accelerated the aging process.
The idea that young blood could hold the key to big breakthroughs in aging and chronic illness is not a new idea. But this recent research that builds on previous studies brings new data that points to the alluring potential of young blood as a medical youth elixir.
Among the potential benefits are repair/reversal to heart enlargement, and cognitive disorders that are age-related like Alzheimer's disease.
The research teams from University of California San Francisco (UCSF) and Stanford studied the young blood theory from a few different angles.
The circulatory systems of old mice and young mice were connected by stitching their abdominal categories together. Over time the senior mice grew new connections between nerve cells in their brains more than control mice did tethered to other seniors.
Older mice were injected with eight blood plasma injections from younger mice over a three week period. The treated mice showed memory improvement not shown in the control group.
What is the magic component of young blood? It's not yet determined but proteins are considered to be an intriguing possibility.
It's always inspiring to read about what the world's intrepid researchers find out while painstakingly sitting in front of pathology slides and accumulating data. Not surprisingly, this story has been widely shared throughout medical and general publications. But amid all the excitement there are notes of caution. The New York Times story on the study results quotes Irina M. Conboy, a professor of bioengineering at the University of California, Berkley. "It is quite possible that it will dramatically increase the incidence of cancer. You have to be careful about overselling it."
For more information on the studies, check out these links:
Swapping Young Blood for Old Reverses Aging | National Geographic
Young Blood May Hold Key to Reversing Aging | New York Times
And if you like posts like these, sign up to receive Corista's blog weekly directly in your inbox.