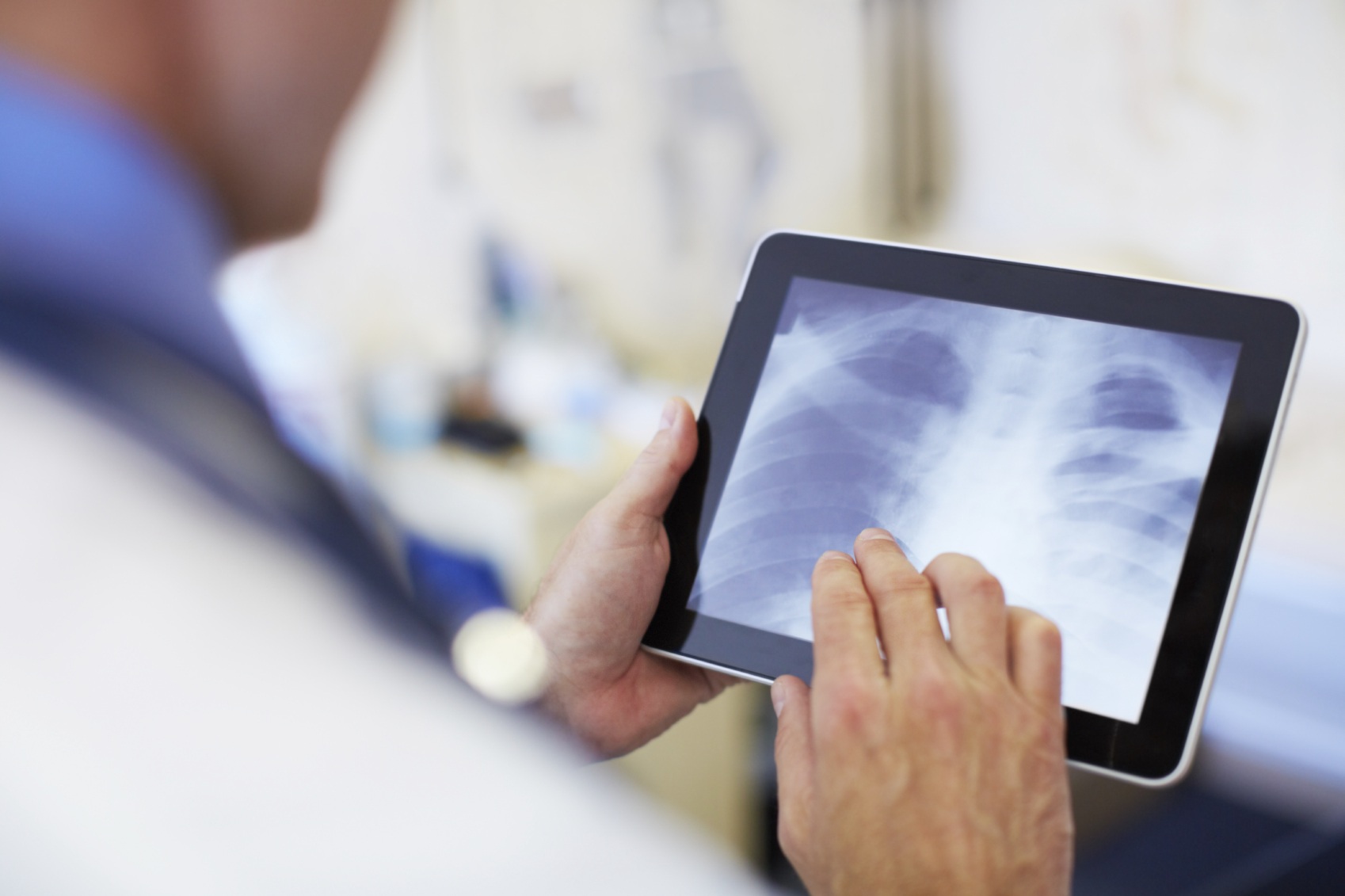 Richard Wingard
CEO, Euclid Discoveries
Co-founder, Corista
30 years ago, as the University of Kansas implemented the first PACS system, 60% of Radiologists vowed they'd never read anything but film on a white box. Most radiologists predicted a stunning collapse for the new-fangled digital radiology, certain it'd never get off the ground.
Today PACS is implemented in 100% of US hospitals, and radiologists who may have vowed "not on my watch" some time ago will chuckle at the memory. Today, most will confess they'd retire if their digital images were taken away.
What can the current transition to digital pathology learn from radiologists?
For one, History repeats itself.
In the late 1980's, finding a specialist radiologist depended on your zip code. In Boston, you had many specialist options. But in rural areas of the country, you'd often find radiologists not trained on how to read a CT. Minimal access to experts had a negative impact on patients and medical costs. Missed diagnoses and treatments combined with costly travel to reach experts, just a few of the examples.
I worked with Dr. Arch Templeton, Chair-Radiology and Dr. Sam Dwyer, Radiology Informatics at the University of Kansas, KU Medical, in 1989 as they worked to implement the first PACS system and a separate digital tele-radiology outreach. The expense of automating with PACS needed to be balanced with additional revenues – and tele-radiology was the initial effort.
As it happened, the first Gulf War was getting underway, leaving the 3 Kansas Army bases critically short of medical staff. Dr. Dwyer and I, then running Sprint's Healthcare effort 'HANDS', connected U Kansas via tele-radiology with the 3 Army bases. Remember, this is 1989 and there was no Internet, just private line networks – sometimes full T1s, when we could get them, sometimes just 56K lines.
Eventually, we began moving 10k radiology images over the networks. U Kansas Medical provided expert radiology care for hundreds of remote patients and expanded the program to remote hospitals. They created new referral networks, improved patient care and established a stronger relationship with the Army. The Army began implementing tele-radiology at bases around the country.
Success is contagious and tele-radiology became a "must have" capability for Academic Medical Centers and enterprising solo practitioners.
The migration from film to PACS had many barriers to overcome. Docs didn't get paid for reading digital images; didn't get paid for reading remote out of state images either. However, eventually the benefits began to outweigh the negatives.
Radiologists found it far more efficient to access a database than to call down to a technician in a warehouse with millions of films stacked up. With a database, you could archive images and retrieve them quicker. The images didn't get lost or damaged. They could be quickly and easily shared. The early cost benefit solutions for PACS counted the number of steps nurses and techs no longer had to make, in order to find and retrieve film for Docs.
The first film digitizers from the major manufacturers were extraordinarily expensive. Within a few years, Lumysis entered the market with a $30,000 film scanner – and eventually the stand-alone pricey scanners disappeared.
PACS systems from GE, Agfa and Siemens all arrived. The early systems didn't talk to each other, driving Dr. Dwyer's mission for a standard and resulted in the DICOM standard.
There was no shortage of radiologists, but they had limited tools. Medical Centers relied on in-house staff supplemented with circuit riders. The smaller the facility, the more extensively circuit riders were utilized. Radiologists couldn't read images from home for those middle of the night and weekend calls.
Networking was private line – and expensive. Computers were main-frames, PCs were expensive, desktop only and new, IT was very new, cellphones were the size of toasters and expensive. The internet, portals, wireless devices and wifi – were still in the realm of sci-fi.
Everything was new, expensive, hard to use, expensive, difficult to integrate, expensive, non-standard and very expensive. And yet, today, 100% of medical facilities and hospitals are using digital imaging in PACS. Today, Radiology is no longer a cost center, but an important profit center. Today, radiologists have a host of digital modalities to use for patient care, nuclear medicine, ultrasound, bone scans, cardio-cines, mammograms, PET and fluoroscopy among others.
Pathology's migration from glass slide to digital image is likely to prove equally challenging. The new age of digital pathology is inevitable and transformative. It too will improve the quality of care for patients, the physician experience and the market's future profitability.