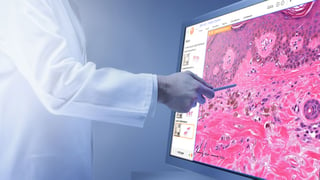 The American Recovery and Reinvestment Act (ARRA) 2009 introduced the Health Information Technology for Economical and Clinical Health (HITECH) Act with the aim to incentivize "meaningful" implementation and usage of Electronic Health Records (EHRs) throughout the nation. Under HITECH, two incentive programs for Medicare and Medicaid were introduced which allow eligible professionals (EPs) to claim thousands of dollars in incentives over several years, if they could meet the requirements set out for different stages of Meaningful Use.
In addition, it was hoped that HITECH would help achieve the maximum benefits of a wholly interoperable EHR system, creating a nationwide network of healthcare information. This network was thought to and probably could result in improved quality of care while reducing costs.
We are all familiar with the stories and experiences of EHR adoption within our own institutions and with those of colleagues. Billions were spent on installing, validating, training and finally implementing use of these systems.
Of course, within our own networks we can see patient data from across the system depending on the business arrangements and level of deployment and such across our networks.
But have these networks significantly improved quality of care while reducing costs? And do we have a nationwide network of interoperable data systems that provide up-to-the-minute details of our health issues for any and all EPs to see? Of course not. Hospitals are not going to share that data. That data has cost billions in some instances and is staying within the walls of their own emergency rooms, operating rooms and cancer centers.
The concept of Meaningful Use does have direct application for digital pathology. Unlike EHRs within respective competitive organizations, for digital pathology to be successful, interoperability will be a requirement for it to have meaningful use to us. We need hardware and software and LIS and EHR vendors to work collaboratively to share information that pathologists, er, EPs need.
Our field is not so large or independent of each other's healthcare organizations to preclude the sharing of certain patient information. Not necessarily every morsel of data within a respective system, but data pertaining to a whole slide image in the context of clinical information to render a pathology opinion as well as the ability to view the whole slide image itself are required to truly support meaningful use of digital pathology. This practice has been our standard with glass slides and printed patient reports that are couriered to our expert consultant colleagues every day.
While many are talking about "vendor neutral archives" and the ability to view each other's images, the digital pathology market as a whole has demonstrated a very low level of interoperability over the past 20 years. This reluctance to share data must change if we want to maximize the benefits this technology has to offer.
Interoperability of our digital pathology systems is necessary to provide the framework for their widespread adoption and their meaningful use.