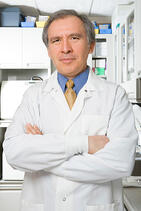 As a medical student/intern/resident in the early to mid-1990s, most of the pathologists I was exposed to in a university/medical center setting were pathologists who were-first and primarily-general pathologists, general surgical pathologists and clinical pathologists. Everyone did everything in terms of surgical pathology subspecialties, with a few notable exceptions (bone marrow examinations and liver biopsies, depending on the nature of the case and the particular pathologist assigned the case). In addition, the staff pathologists I worked with also covered some area of the clinical laboratory and were responsible for any issues referred from house staff during evening and weekend call.
Valuable lessons were learned about laboratory management, human resources and time management. Multi-tasking and problem solving were taught and learned skills.
This approach to the practice of pathology is rapidly diminishing as it becomes increasingly specialized. The days of the general anatomic and clinical pathologist, outside of a group of perhaps fewer than six pathologists in small urban or rural areas, are gone.
One of the side effects of this trend has become an increasing number of highly trained, subspecialized pathologists who no longer can do everything, but can do one thing. What is worse, in my opinion, is that folks in training are increasingly interested in limiting their practice before they actually start practicing. They specialize in hematopathology with no or little interest in, say, gynecologic pathology and the prospect of signing out endocervical, cervical or endometrial biopsies or surgical excisions as part of their practice is a foreign concept.
In order to meet the increasing demand from patients and clinicians alike, groups and pathology departments are required to staff their hospital with not only subspecialists, but actually multiple subspecialists to allow for coverage when providers take vacation or get ill themselves. The costs associated with hiring multiple additional pathologists who are increasingly subspecialized starts to amplify significantly.
What are groups and departments to do? In an ideal world you could staff your hospitals with a deep enough bench to cover all the subspecialties or leverage technology to offset the cost and risk of hiring additional staff members.
It is becoming very clear that "virtual" consultants, or "virtual" members of a group can be invaluable, applying their skill sets, with the reach and capabilities of digital pathology, to become a part of the group without the necessity of being on-site in full-time employment. The benefit of this arrange is three-fold: the associated members or consultants enjoy revenue from reviewing cases, while the referring group saves the overhead associated with a hiring action, and thirdly the patients and their providers have immediate subspecialty pathology services just as if they were in the laboratory.
This is becoming an increasingly attractive model for all the stakeholders from consumers (patients) to their clinicians to us as providers of professional and technical laboratory services in changing times in healthcare.
For this new pathology delivery model to proliferate, with its increasing demand for subspecialty pathology reads, and the increasing consolidation of technical pathology services, we as pathologists become increasingly farther and more removed not only from our histology laboratories, but also the point of collection where the patient and his/her clinician interact. The use of digital pathology platforms that interoperate with the complete spectrum of digitized slide images from any whole slide scanner will be one of the critical means to meet the growing demands on laboratories to provide near real-time services in a changing landscape from the days of the general pathologist.
If you liked this post from Dr. Keith Kaplan, subscribe to our blog to receive instant updates of new posts via email.