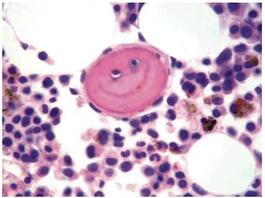 Pathologists, particularly forensic pathologists and medical examiners, seem to provoke endless curiosity from Hollywood television writers. The pathology fascination can be seen in shows throughout the years like Quincy ME, Body of Proof, Rizzoli and Isles, and the CSI shows:
CSI New York
CSI Miami
CSI Las Vegas
CSI Ames Iowa
CSI Macon GA
I could have a few of those wrong. It's hard to keep up.
In reality, the majority of pathologists are not medical examiners investigating homicides and chasing bad guys. As clinicians investigating disease and calling the plays for Docs managing treatments, they aren't shrinking violets. But with much of their work done behind the scenes with microscopes or high def monitors, some have wondered, who are these folks? Thankfully, several Pathology departments have answered the call in a memorable way!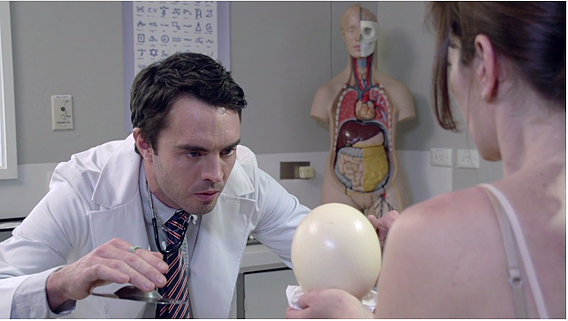 If pathologists didn't exist, where would we get our information? Perhaps bird-based diagnostics?
For example, the The Royal College of Pathologists of Australia makes liberal use of humor to call attention to the shortage of pathologists. A series of Monty Python type skits to illustrate how ridiculous it would be to try and diagnose illnesses without pathologists. The second skit about using bird-based diagnostic tools made me laugh out loud.
The philosophy behind the campaign is that pathologists do vital work that underpins every aspect of medicine. But despite this, most people don't understand its real value. In a cheeky plea to share the videos they add, "Just because pathologists work behind the scenes, doesn't mean they want to go unnoticed."
The University of Florida Pathology Lab and "DrdoubleB" have developed a reputation for hijacking popular songs and changing the words to make videos that talks about pathology. The videos get thousands, sometimes hundreds of thousands, of views. For example, Pathology Gangnam Gator style.

I don't know if you would call this next video funny from Arie Perry MD, director of neuropathology at the University of California, San Francisco, but the concept behind it is interesting and truth be told, he's not a bad singer. Perry noticed that a lot of physicians are musically inclined. So he uses that inclination to help students learn material and make the information memorable. There are many studies that back up the link between math and music.
So there you have it. Behind the digital platforms and microscopes, you find pathologists that know how to make a point with a "Pathology Style" all their own.
Like this post? Sign up to receive Corista's blog directly in your inbox.