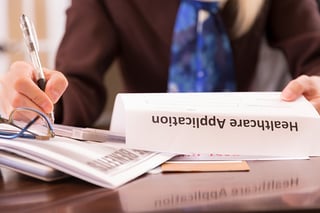 Late last month, the CEOs of Amazon, Buffett and JPMorgan Chase announced they were teaming up to form an independent healthcare company for their employees.
The details were scant and vague but mentioned the new corporation would be "free from profit-making incentives and constraints". Mr. Buffett is quoted as saying, "The ballooning costs of health care act as a hungry tapeworm on the American economy… Our group does not come to this problem with answers. But we also do not accept it as inevitable."
Probably not the best analogy considering tapeworms are easily treated with oral generic medications that are very low cost.
Without knowing the details, perhaps it is premature to speculate what the impact of this effort may ultimately be on the respective companies' employees, the employers' costs, and whether it will make a dent in the overall healthcare business. But I would like to try to speculate a bit.
No doubt the infrastructure, logistics, inventory control management, web services and business know-how of Berkshire Hathaway and JP Morgan Chase are an asset to any venture. Having the right information at the right time to the right person is key in healthcare and often times lacking in the current system.
Nationally, in 2015, the Centers for Medicare and Medicaid Services estimated that we spent $3.2 trillion on healthcare, representing 17.8% of gross domestic product. Healthcare spending rose 5.8% from 2014 to 2015.
I would imagine combining information and algorithms into healthcare with the financial know-how among these 3 giant companies and their respected leaders will be a main focus of this initiative. Improved health screenings, wellness, fitness and prevention may be key to lowering expenditures and costs related to insurance and lost time from work.
This basic fundamental premise – an ounce of prevention is worth a pound of cure - rarely gets very far in any healthcare debate. The models are usually predicated upon consumption or "utilization" rather than prevention. Perhaps these Big 3 can create a different model.
As a microcosm of the healthcare industry at-large, this historical model is one of the fundamental problems with the Veterans Healthcare Administration. Their very motto, in the words of Abraham Lincoln, is "To care for him who shall have borne the battle and for his widow, and his orphan." The model is a consumption model, and patients, providers and administrators are rewarded for more visits, encounters, procedures, admissions, etc… In fact, healthy veterans are not eligible to receive care, until they become ill later.
But the system as a whole is designed this way.
If you look at healthcare today, it's all about disease. It's not about wellness at all. And that is a fundamental problem. Look at pediatrician salaries versus vascular surgeon salaries. There is less incentive to give vaccinations than remove clots or do other procedures. Medicine specialists that do procedures – cardiologists, pulmonologists and gastroenterologists - make more hour for hour than their counterparts in infectious disease, general medicine or other "non-procedure based" specialties.
The idea that companies will band together to either have increased purchasing power given a larger number of insured or contract with large hospital systems for favorable rates, is not a new one. As the New York Times article points out, more than 100 years ago Henry Ford had healthcare costs on his mind so he built an assembly line to make a hospital. Other large companies have been down this road, short of building their own hospitals, but forming large alliances to lower their costs and provide maximum benefit to their employees - for when the employees get sick, not too keep them healthy.
And this is what I hope someone can figure out to get into a supply chain management, a cloud based, information driven, technology focused, fiscally managed solution that encourages prevention rather than treatment.