Tumor boards are a critical component in the development of a patient's comprehensive treatment plan, and pathology participation in these discussions is vital. However, the traditional process required to prepare pathology data and images can be laborious and time consuming.
Comparing the traditional pathology preparation process in an analog workflow versus a digital workflow shows just how much new technology improves pathology's contribution to tumor boards while significantly reducing the time involved for preparation.
Check out this infographic we created to compare the difference in time and effectiveness of these two approaches.
Click here to view the full infographic in a new webpage.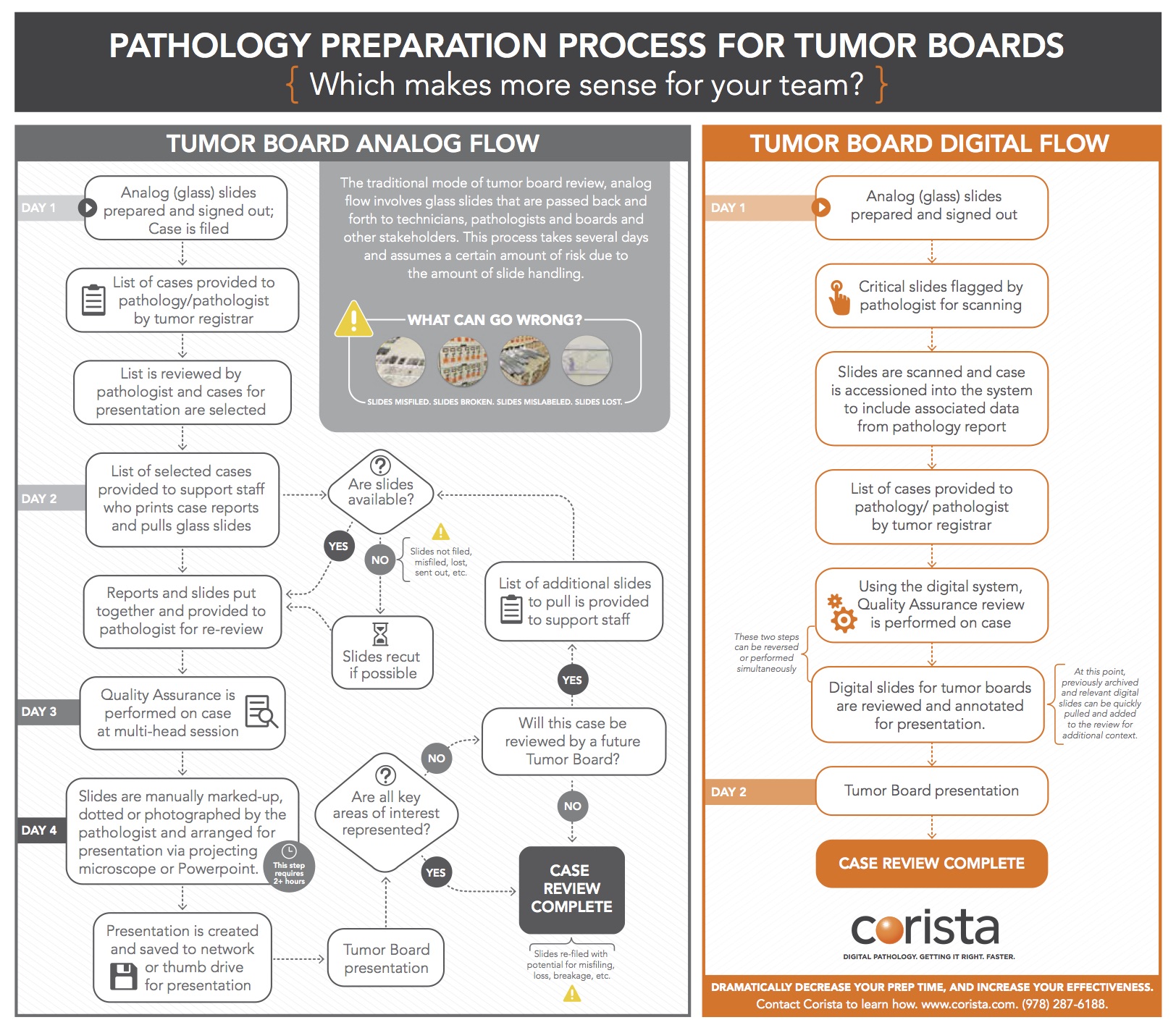 For more information on how to decrease your pathology prep time and improve your team's effectiveness, contact us.