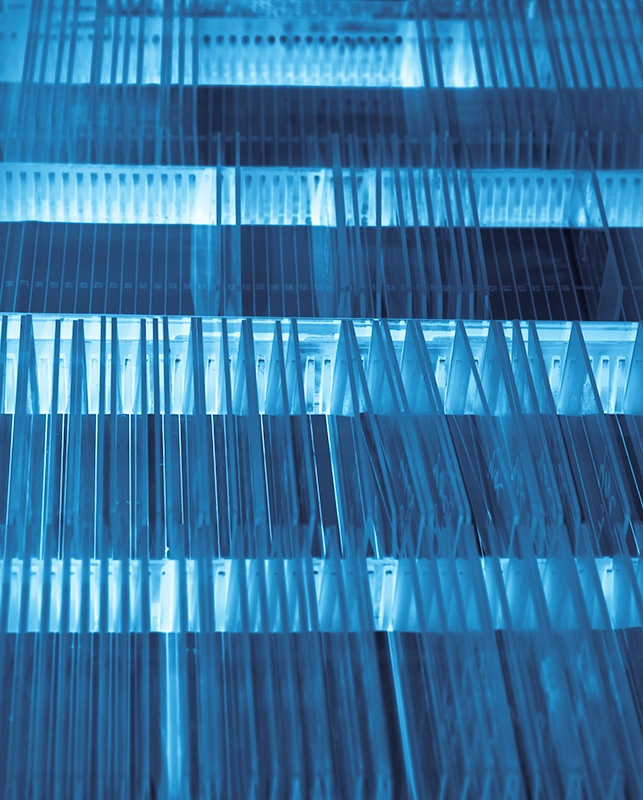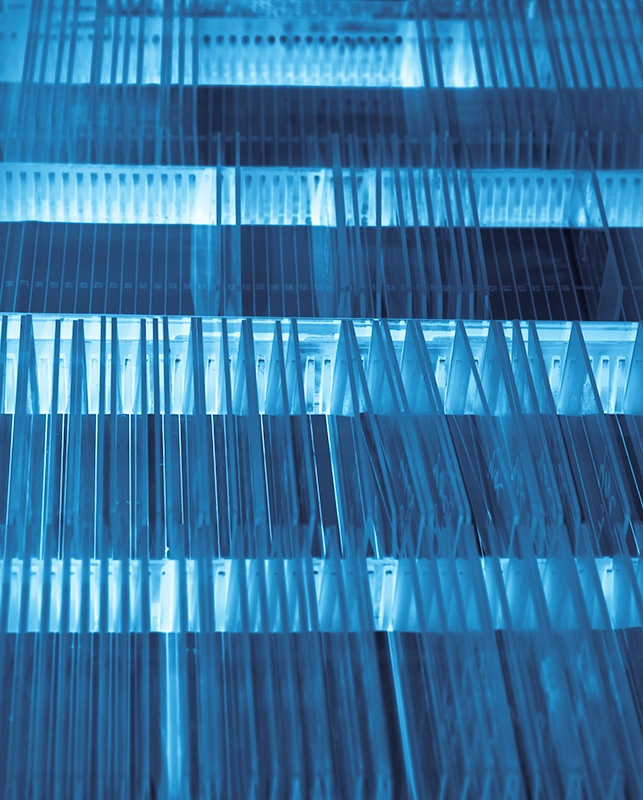 At Pathology Visions 2015 Corista hosted a reception featuring guest speaker, Dr. Arief Suriawinata, Chief of Anatomic Pathology at Dartmouth-Hitchcock Medical Center in Lebanon, NH. Dr. Suriawinata spoke on "The Dartmouth Experience: Whole Slide Imaging, Workflow and Quality Assurance".
Dr. Suriawinata noted that while whole slide imaging is here to stay, its implementation is not without challenges in terms of integration, workflow, support, data storage and, last but not least, pathologists' comfort. He emphasized that the key to successful implementation is a well-designed workflow providing whole slide images (WSI) of excellent quality to pathologists and residents where and when they need them.
Dartmouth-Hitchcock's experience using WSI for its quality assurance program and how the program prepares pathologists for the utilization of telepathology generated a lively discussion on today's key issues in digital pathology.
What are the storage requirements for whole slide images, and how much storage does a facility need?
With memory getting cheaper, storage of whole slide images is becoming less of an issue. Depending upon the scanning resolution, images range from 300 megabytes to as much as several gigabytes. Servers with the capacity of several terabytes or even petabytes are accessible and in use throughout the healthcare industry. A ten terabyte server can potentially hold tens of thousands of images.
The pros and cons of maintaining image servers within the laboratory vs. in a centralized hospital system was also a hot topic. Some participants preferred the control of keeping their images within the lab. Others located their repository in their hospital's data center as they felt it offered greater protection of their images and associated data.
HIPAA compliance was also considered. Security and privacy requirements have been imposed on digital pathology systems, and complying with these requirements is consistent with compliance of any electronic system containing patient information.
How long must the images be retained?
There was a wide range of opinions regarding the time period for retaining WSIs. With no guidelines yet established, practices ranged from storing images for a few months to several years depending upon their use and the preferences of the individual practice.
A large part of the discussion focused on the implications for retaining WSIs for a shorter time period than required by the College of American Pathologists (CAP) regulations for glass slide retention. What is the potential legal impact if the images are used for clinical purposes, for example, remote reads for frozen sections, assisted fine-needle aspirations or consult cases - activities adjunct to the primary diagnosis? There were strong opinions on both sides of this question.
Adoption of Digital Pathology:
Dr. Suriawinata commented that digital pathology is being adopted slower than expected, as there is currently no formal training for medical students or residents. This observation was consistent with others in the audience.
Due to this lack of exposure during their education, most residents and new pathologists expect to use glass slides for nearly all aspects of their work. They are unaware of the advantages digital pathology offers.
It is the more experienced pathologists who tend to be most comfortable with the technology, and it is with their guidance that most residents become exposed to and learn about digital pathology. How to expand the use of this technology throughout a department or practice still poses a challenge for most in the group.
Greatest potential for Digital Pathology:
There was consensus that the analytical possibilities digital pathology offers are significant. The potential for content-based image retrieval (CBIR) is one of the most exciting applications digital pathology makes possible. Quantified analysis of tissue staining and identification of tumor groups will also aid in case triage and help provide more consistency in diagnosis - pathologist to pathologist, practice to practice.
Return on Investment:
At what point does a laboratory see a return on investment for their digital pathology system? There are many costs to consider for managing glass slides:
Cost of recuts for teaching sets and individual collections vs. cost of providing the WSIs
Cost of retrieving slides from file, especially if slide archives are maintained off site
Cost of transport of slides to colleagues, whether down the hall or at another facility
At what point does an organization realize savings? Slide archives are typically managed by a lab assistant or secretary. Image scanning is usually performed by a histotechnologist receiving a higher wage. Do the costs of managing slide archives outweigh the cost of imaging? Does the improvement of a pathologist's access to the images of a case improve his or her efficiency?
Most of the audience indicated that they had not yet built up enough of a whole slide image repository to have an impact on their daily operations. Over time, however, most expect their digital pathology costs to decrease and their pathologists' productivity to rise.