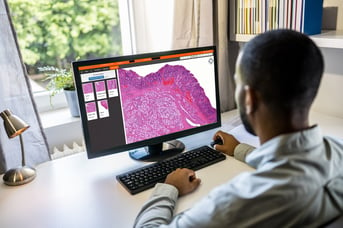 The public health events of the past few years changed our society as most of us knew it. Downtown commercial office space in our cities remains widely available. Even the sprawling suburban campuses around those large cities designed to entice workers to work closer to home for work-life balance are now being sold at a fraction of what those properties were valued at just several years ago. As a railfan, I know that ridership on commuter trains remains significantly below pre-March 2020 levels.
From baby boomers to millennials, folks are working remotely. This is not entirely new to some verticals, but for many industries and markets, it is. A 4-day office work week with a remote Friday or Monday was well-established in the past. After 9/11, many large companies with operations in large urban areas established virtual private networks should the need for them arise in our future. Insurance, retail, sales and marketing, financial houses, consultants and the like had many of the necessary components in place in March 2020 for this transition.
Since then, building cafeterias, bagel and coffee shops, and the downtown restaurants for the proverbial "2 martini lunch" have shuttered their doors. While my father took the "L" downtown or hunted for parking like it was a trophy animal, our children now work from their bedrooms or an office remodeled from the basement bedroom. My father claimed he did as much business over those 2 martini lunches as he did at the store itself. He then got back on the "L" where more business was conducted.
Many comparisons have been made between pathology and radiology when it comes to the digital transformation in medicine. While many of these comparisons are, I believe, not comparing apples to apples, one does hold true: neither specialty deals with the consumer at intake directly. In all cases for studies, whether it be a fine needle aspiration, biopsy, excision or CT, MRI or ultrasound study, our two specialties rely upon an emergency room physician, office based physician, surgeon or proceduralist to order the specific test to "r/o infection" or "r/o cancer". We have a symbiotic relationship with our clinical colleagues.
And we have something else in common, increasingly now, advanced by the public health events of the past few years – remote work.
We are the only physician organisms, unlike intensivists, surgeons or obstetrics/gyn physicians, among others, who can do what many of our colleagues do in other industries.
While this has been a norm in radiology, it is just beginning in pathology. The notion that perhaps 80% of your work can be completed remotely (with the exception of frozen sections and rapid on-site evaluations (ROSE) for cytology), from the basement office nee bedroom/playroom is a significant shift in our practices. I fully recognize that a small but growing portion of frozen sections and ROSE are done remotely with technologists and/or trainees and attending physicians, often times on the same campus or certainly town/city.
I have written previously about virtual tumor boards and my feelings about now, literally and figuratively, being behind the paraffin curtain. But does it really matter? When was the last time the pulmonologist came to your office asking to double-head a case or an infectious disease physician asked to see the blood agar plate? And increasingly with centralized/core laboratories, it is becoming even less common.
Remote work for pathologists will continue to drive the market and need for three major components of the practice of pathology. (1) Laboratory and group consolidation, (2) Sub specialization and (3) Interoperability.
In future blog posts, I will address these separately. In the meantime, unlike the construction worker or air traffic controller or railyard worker, we, as a group of workers, are joining those who will not be on site.