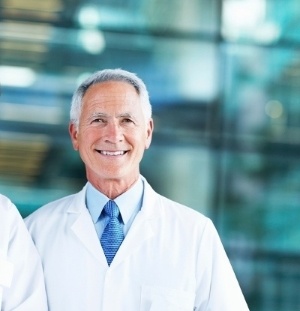 Dr. Keith Kaplan, Chief Medical Officer for Corista, LLC, offers his thoughts on "The State of Pathology Today" and some strategies for facing today's challenges.
Today, the state of pathology, along with our national leadership and organizations, seems fragmented and without direction. I attended the College of American Pathologists (CAP) and House of Delegates meetings earlier this month, and there seem to be a few issues which we cannot deal with as a group:
Needs of academics vs. community-based hospitals: From the need for AP/CP generalists in some settings to the need for sub-specialists in others, how do we best practice our specialty? We seem to be an increasingly heterogeneous group with loss of identity.
Lack of basic understanding of how we fit into accountable care organizations and today's reimbursement models focusing on pay-for-performance rather than fee-for-service.
While the issue of self-referral is important to many, the issue of pathologists self-referring additional immunohistochemistry or molecular studies to themselves remains outstanding as to clinical best practices.
Lack of interest to do more than we have historically done: We think we provide "added value" by attending tumor boards and medical executive staff conferences and by "being a resource to our clinical colleagues".
The College continues to maintain the largest laboratory accreditation program in the world with over 7,000 labs in dozens of countries. Our national meeting brings in inspirational keynote speakers and hosts practical courses for every practicing pathologist. The CAP Foundation continues to support life-saving programs in underserved areas. Our cancer checklists remain the most resourced for pathology reporting on tumors from every organ system. Our own advocacy efforts in Washington have not gone very far, but the physician lobby seems small and flailing as a whole.
As a proud card-carrying member of the CAP, I have benefited personally and professionally from my association with the College on many levels. I have learned far more than I have contributed despite my involvement with committees and many different program/meeting functions over the years.
Recently, news broke about Theranos. Perhaps the news wasn't too surprising given what Forbes and others such as Dark Daily described earlier this year. A recent Wall Street Journal article had some interesting remarks - among them - this commentary:
"In reading about Theranos, this fiasco (for the investors as well as unwitting consumers) could have been avoided had they sought accreditation from the College of American Pathologist (CAP) by submitting actual tests run on the Edison equipment for appropriate testing. Based on the recent revelations, the results would not have been accurate and they would not have received CAP accreditation. Only labs that have CAP accreditation should be in the business of performing blood laboratory testing. CAP standards are exceedingly stringent and exceed CLIA certification. The FDA acted appropriately and responsibly in this case.
Speaking of the CAP, I wonder if it is time for it to show a bit more leadership and addressing concerns we in the field have about various innovations that catch the public eye. Consider:
1) Quack labs began to emerge about 20 years ago. They were selling clinically meaningless lab tests to pseudophysicians like homeopaths, naturopaths, and chiropractors. Some were even CAP-accredited for awhile. Even after CAP stopped accrediting them, it remained mute on the questionable value of these labs to the patient population. As far as I know, CAP has never made a public statement about quack labs, which still operate.
2) A few years ago, there was an extensive discussion here about the uterine morcellators that had been recently introduced to allow laparoscopic abdominal hysterectomies. I have been in online forums with pathologists for something like 28 years, and I have never seen us agree 100% on anything, except that uterine morcellation is a very, very stupid idea. Official CAP response: cricket, cricket, even now, after the device has been pulled from the market for obvious reasons.
3) Now we have Theranos, which raised flags here and over on the MEDLAB-L list. Will CAP at least express concern about the development of a new testing modality shrouded from the peer review we have come to accept as the best way to keep scientists honest?
I would urge CAP to take on these issues as they occur. No definitive position is necessary, but at least there needs to be an expression of concern to raise public awareness."
The College is a lot of things to a lot of different people and organizations through its mission "The College of American Pathologists (CAP), the leading organization of board-certified pathologists, serves patients, pathologists, and the public by fostering and advocating excellence in the practice of pathology and laboratory medicine worldwide."
Are we as an organization meeting this mission? Do we speak for patients and pathologists and the public on key issues? Do we have strategic partners and consultants to respond to changing needs within our current committee structure and hierarchy for the laboratory accreditation program and proficiency testing? Are we at the table with CLIA, FDA and other specialty organizations to help drive best clinical practices and have our voice be heard?
What should the newly elected president and board of governors do to provide needed leadership at this time?